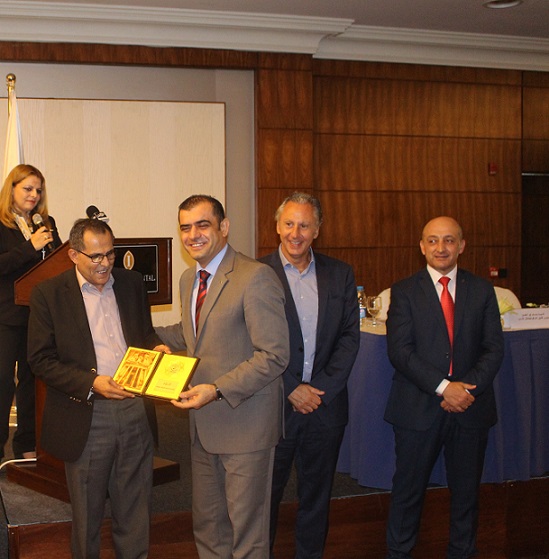 InterContinental Jordan hosted today the Food Trust Program Ceremony under the Patronage of Mr. Hayel Obeidat, Director of the Jordan Food & Drug Administration (JFDA), and was attended by 200 guests, including Oussama Massoud, IHG Director of Operations Levant, as well as Mr. Essam Fakhreddine, President of Jordan Tourist Restaurants Association
The ceremony included a welcome note by Oussama Massoud, and Adnan Abu Kaf, Risk Manager, Director of Risk Champion of InterContinental Jordan, received a certificate from the Food Trust Program on behalf of InterContinental Jordan, which successfully achieved this certificate in food safety management, as proof that the hotel applies all food safety criteria and local standards.
The goal of this program is to ensure the applying of food safety measures by exploiting the available facilities and resources in order to develop self-censorship principles within the food manufacturing section and food service facilities.
The Trust Program aims to motivate the establishment owners and their employees to ensure compliance to the instructions of the law-based food control and regulations, and to encourage other owners to follow suit and apply these regulations to their food safety and quality assurance.