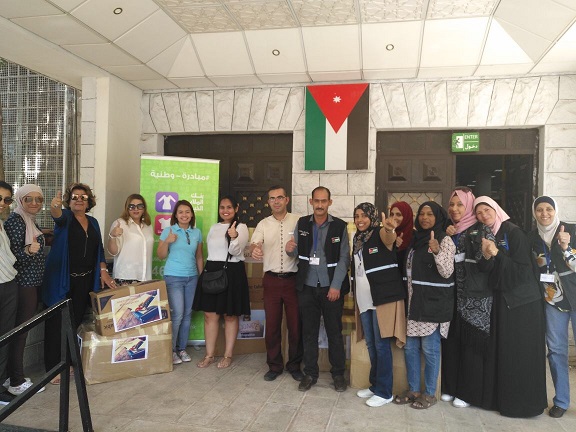 For the third year in a row, Mövenpick Hotels & Resorts-Jordan partner with Bank of Clothes operated by "The Jordan Hashemite Charity Organization for Relief & Development "taking a part in the annual " A Kilo Of Kindness"  initiative to support  the local Jordanian community.
The initiative coincides to the International Charity Day celebration; this charity campaign "A Kilo of Kindness" is valid until 15th September 2017 in Movenpick Jordan resorts, where both guests and employees donate clothes, books and even toys to the less fortunate communities and families in Jordan and some of the refugee's camps. 
All of Mövenpick Dead Sea, Petra, Aqaba and Tala Bay have collected 300 kilos of clothes thus far.   "A Kilo of Kindness" is part of Mövenpick Hotels and Resorts' superior global corporate social responsibility programme, SHINE, which aims to support and encourage the further development of the communities where Mövenpick Hotels & Resorts operates. The group's activity, Shine's three-pronged approach to corporate social responsibility, primarily focuses on Environment, Employer, and Sustainability, with an emphasis on education and raising awareness.