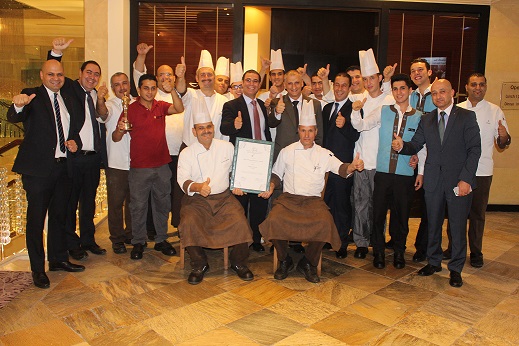 The signature Lebanese restaurant "Burj Al Hamam" at InterContinental Jordan is not only well-known locally, but it is now recognized internationally by one of the most important global hospitality awarding bodies, World Luxury Spa and Restaurant Awards.
The 2017 edition of these prestigious awards took place in Vietnam, where more than 100,000 votes came in for the 1,000 nominees from all over the world. "Burj Al Hamam" is the only restaurant in all of Jordan to have received an award during this event as a World Luxury Restaurant Awards Global Winner for the year 2017.
This outstanding achievement is an excellent testament of the success that "Burj Al Hamam" enjoys and its immaculate reputation as one of the best restaurants in Jordan, making it a true leader in its segment as a high-end Lebanese cuisine restaurant.